BJM 1
Number One Comedian According To Himself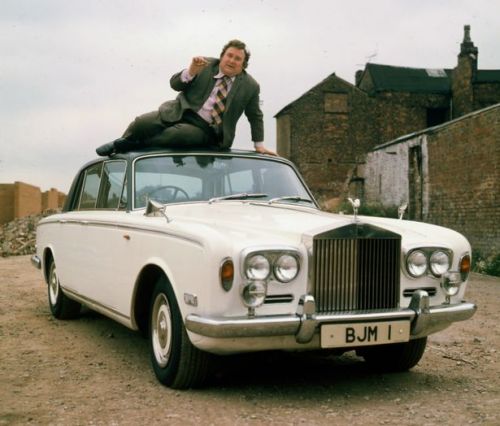 Bernard Manning the controversial funnyman, who died eight years ago, was one of the most recognisable comedians in Britain. He shot to fame in the 1970s on comedy programme The Comedians.
Here he is with just one of his personalised number plates BJM 1 for Bernard John Manning, he also owned 1 LAF and B 19
Plate Information
Plate
BJM 1
Type
Dateless
Price
Not For Sale
VAT & Transfer fees may apply
Latest News
21, 22, 23 February 2018
More »
Historic AB 1 Registration Number Sold For £160k
More »
Thousands Of New Prefix N Registrations To be Released On 11th April 2017
More »
As Long As It Doesn"t Hit A WonderWall
More »
Classic-style number plates are legally allowed on vehicles built before 1 January, 1975. The news comes after the Driver and Vehicle Licencing Association (DVLA) clarified the situation.
More »
Yes The Flying Squad Is On Its Way So Get Nicked!
More »