Famous Number Plates (1 JMM)
What a Great Expectation!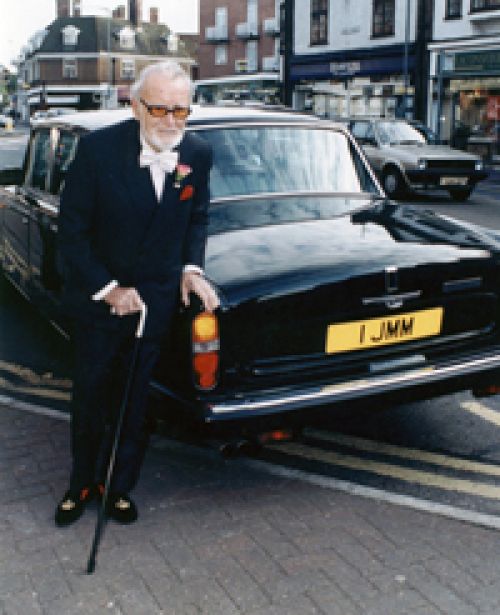 Considered to be one of British Cinema's greatest Actors John Mills (later Sir John Mills) was the proud custodian of the personalised plate 1 JMM which stood for John & Mary Mills whom was the love of his life. Here we see him towards the end of his life stepping from his Rolls Royce.
Plate Information
Plate
1 JMM
Type
Dateless
Price
Not For Sale
VAT & Transfer fees may apply
Other Famous Plates
Plate Gallery »
Suffix
Dateless
Dateless
Dateless
Dateless
Dateless
Irish
Dateless
Dateless
Dateless