BR15 TOW
Eric Bristow R.I.P.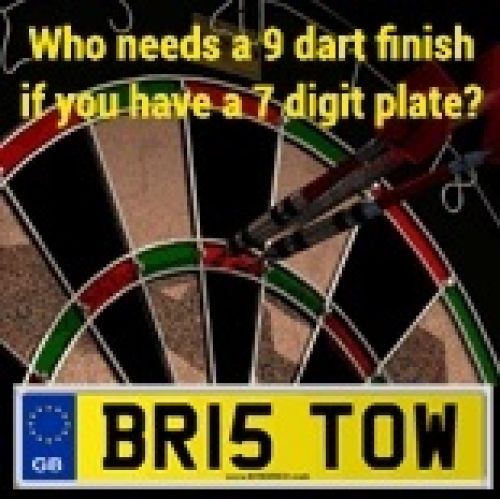 One of the worlds most well known and well loved DARTS players ERIC BRISTOW sadly passed away last night from a heart attack. He was just 60 years old. A true great of the game and will be sadly missed.
Plate Information
Plate
BR15 TOW
Type
Current
Region
Birmingham
Old Office
Birmingham
Period
Mar 2015 - Aug 2015
Price
Not For Sale
VAT & Transfer fees may apply
Latest News
The UK Government has announced that special licence plates with a green band on the left hand side (where the blue EU stars symbol used to be located) will be introduced this coming Autumn to help identify electric cars, plus other zero emission vehicles.
More »
Ultimate Rolls-Royce Registration Plate RR 1 Sells For £460,000 At Auction
More »
Known As The King Of Clubs
More »
A "taxi" car registration plate has been sold at auction for £92,000
More »