BJM 1
Number One Comedian According To Himself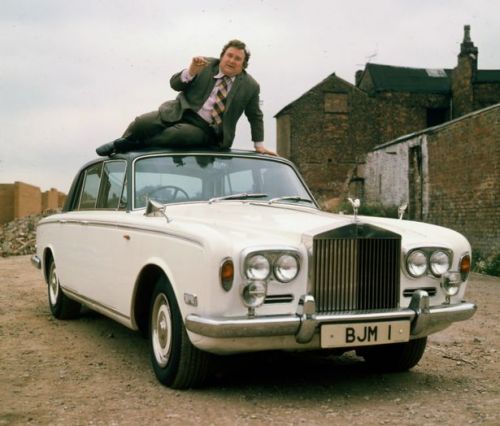 Bernard Manning the controversial funnyman, who died eight years ago, was one of the most recognisable comedians in Britain. He shot to fame in the 1970s on comedy programme The Comedians.
Here he is with just one of his personalised number plates BJM 1 for Bernard John Manning, he also owned 1 LAF and B 19
Plate Information
Plate
BJM 1
Type
Dateless
Price
Not For Sale
VAT & Transfer fees may apply
Latest News
22 November To 28 November 2023
More »
This comes following a surge in the number of motorists wrongly accused of traffic offences.
More »
The UK Government has announced that special licence plates with a green band on the left hand side (where the blue EU stars symbol used to be located) will be introduced this coming Autumn to help identify electric cars, plus other zero emission vehicles.
More »
Ultimate Rolls-Royce Registration Plate RR 1 Sells For £460,000 At Auction
More »
Known As The King Of Clubs
More »