Testimonials (BA55 EDS)
Great Number For our Anniversary!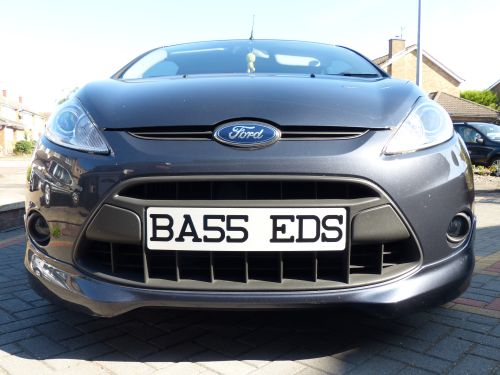 We bought this registration from Boss Reg as a present to ourselves for our Anniversary!! we run a drum n bass club night so when we saw it we fell in love with it, as it describes us perfectly!! originally i saw the registration on a different website but they were quiet a few hundred pounds more expensive than Boss Reg!!! the service i received from Boss Reg was friendly and more than helpful, Sam kept me informed and helped me with the paperwork involved, giving me advice along the way.
I'd be more than happy to reccommend Boss Reg to anyone wanting to purchase a private registrtaion for their car or as a present!

Jan Lilly
Essex
Plate Information
Plate
BA55 EDS
Type
Current
Region
Birmingham
Old Office
Birmingham
Period
Sep 2005 - Feb 2006
Price
Not For Sale
VAT & Transfer fees may apply
Other Testimonials
Plate Gallery »
Dateless
Dateless
Dateless
Dateless
Dateless
Dateless
Dateless
Dateless
Dateless
Dateless
Current
Dateless
Suffix
Prefix
Prefix
Prefix
Prefix
Prefix
Suffix
Prefix
Suffix
Suffix
Prefix
Dateless
Dateless
Prefix
Prefix
Suffix
Suffix
Prefix
Dateless
Prefix
Irish
Dateless
Suffix
Prefix
Prefix
Dateless
Prefix
Prefix
Dateless
Prefix
© 1998 - 2021 BOSSREG.COM - All rights reserved.
DVLA is a registered trade mark of the Driver & Vehicle Licensing Agency.
BOSSREG.com is not affiliated to the DVLA or DVLA Personalised Registrations.
BOSSREG.com is a recognised reseller of DVLA registrations