Testimonials (CC 997)
I Would Have No Problem Recommending BOSSREG!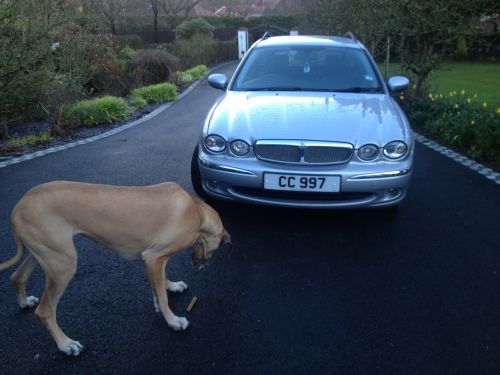 I recently acquired the registration CC 997 from BossReg. I was very wary
about buying from a website however any initial concerns which I might have
had were soon dispelled.
Sam was able to find a suitable registration and negotiate an acceptable
price within my budget on my behalf.
I would have no problem recommending BOSSREG to anyone. I thank Sam and all
at BOSSREG for a fast and friendly service .
As a very happy customer I can highly recommend BossReg.

Chris Cowen
Plate Information
Plate
CC 997
Type
Dateless
Price
Not For Sale
VAT & Transfer fees may apply
Related Plates
Not For Sale
Not For Sale
Other Testimonials
Plate Gallery »
Dateless
Dateless
Dateless
Dateless
Dateless
Dateless
Dateless
Dateless
Dateless
Dateless
Current
Dateless
Suffix
Prefix
Prefix
Prefix
Prefix
Prefix
Suffix
Prefix
Suffix
Suffix
Prefix
Dateless
Dateless
Prefix
Prefix
Suffix
Suffix
Prefix
Dateless
Prefix
Irish
Dateless
Suffix
Prefix
Prefix
Dateless
Prefix
Prefix
Dateless
Prefix
© 1998 - 2021 BOSSREG.COM - All rights reserved.
DVLA is a registered trade mark of the Driver & Vehicle Licensing Agency.
BOSSREG.com is not affiliated to the DVLA or DVLA Personalised Registrations.
BOSSREG.com is a recognised reseller of DVLA registrations