Testimonials (M155 KAM)
I found my ideal number at BOSSREG.com!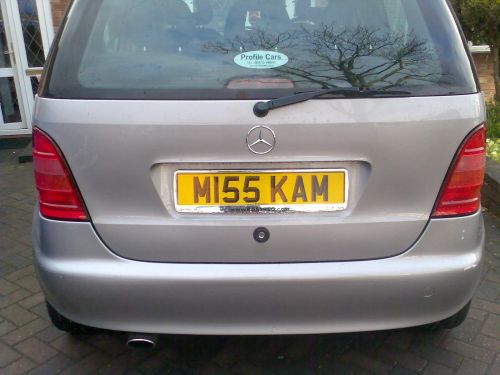 I had been looking for a personalised registration number for quite some time but never came across anything I really liked, until that is I saw M155 KAM on BOSSREG.com. It really stood out and I knew I had to have it and the whole sales process was made so easy by the guys at BOSSREG with the transfer being completed in a matter of days and the actual plates on my car the very same day, what a service!
Miss Kam Samrai
51 ngh, 51ngh, s1 ngh, s1ngh, asian number plates, asian registrations, bargain number plates, bargain registrations, car registrations at bargain prices, cheap dvla registrations, cheap number plates, cheap sidhu plates, cheap singh plates, cheaper than dvla, DVLA number plates, dvla number plates, DVLA registrations, mr singh, new reg number plates, new reg plates, number plates, number plates for less, official dvla plates, official dvla registration numbers, personalised car registrations, private plate company, private plates, singh car registrations, singh number plate, singh number plates, singh numbers, singh private plates, the cheapest private plates, singh reg plates, singh registrations, asian number plates, asian numberplates, asian number plates, asian numberplates, personalised number plates, personalised numberplates, personalised number plates, personalised numberplates
Plate Information
Plate
M155 KAM
Type
Prefix
Period
Aug 1994 - Jul 1995
Price
Not For Sale
VAT & Transfer fees may apply
Related Plates
Not For Sale
Not For Sale
Not For Sale
Not For Sale
Not For Sale
Other Testimonials
Plate Gallery »
Dateless
Dateless
Dateless
Dateless
Dateless
Dateless
Dateless
Dateless
Dateless
Dateless
Current
Dateless
Suffix
Prefix
Prefix
Prefix
Prefix
Prefix
Suffix
Prefix
Suffix
Suffix
Prefix
Dateless
Dateless
Prefix
Prefix
Suffix
Suffix
Prefix
Dateless
Prefix
Irish
Dateless
Suffix
Prefix
Prefix
Dateless
Prefix
Prefix
Dateless
Prefix
© 1998 - 2023 BOSSREG.COM - All rights reserved.
DVLA is a registered trade mark of the Driver & Vehicle Licensing Agency.
BOSSREG.com is not affiliated to the DVLA or DVLA Personalised Registrations.
BOSSREG.com is a recognised reseller of DVLA registrations